Today I am going to review a pair of active noise canceling earphones from a company called Naztech which sells mobile accessories for the everyday consumer.  The earphones look nice and are made to help prevent noise from a plane ,train or automobile all you have is flip a switch on them to turn on the ANC  The earphones cost about $79.99 USD but could be found lower on  Amazon as I write this review. So not bad for the price but how does it perform? That's what this review intends to show you, so read on….
Info:
Product Name: Naztech X1ANC Active Noise Cancelling Earphones 
Provider: Naztech

The Review: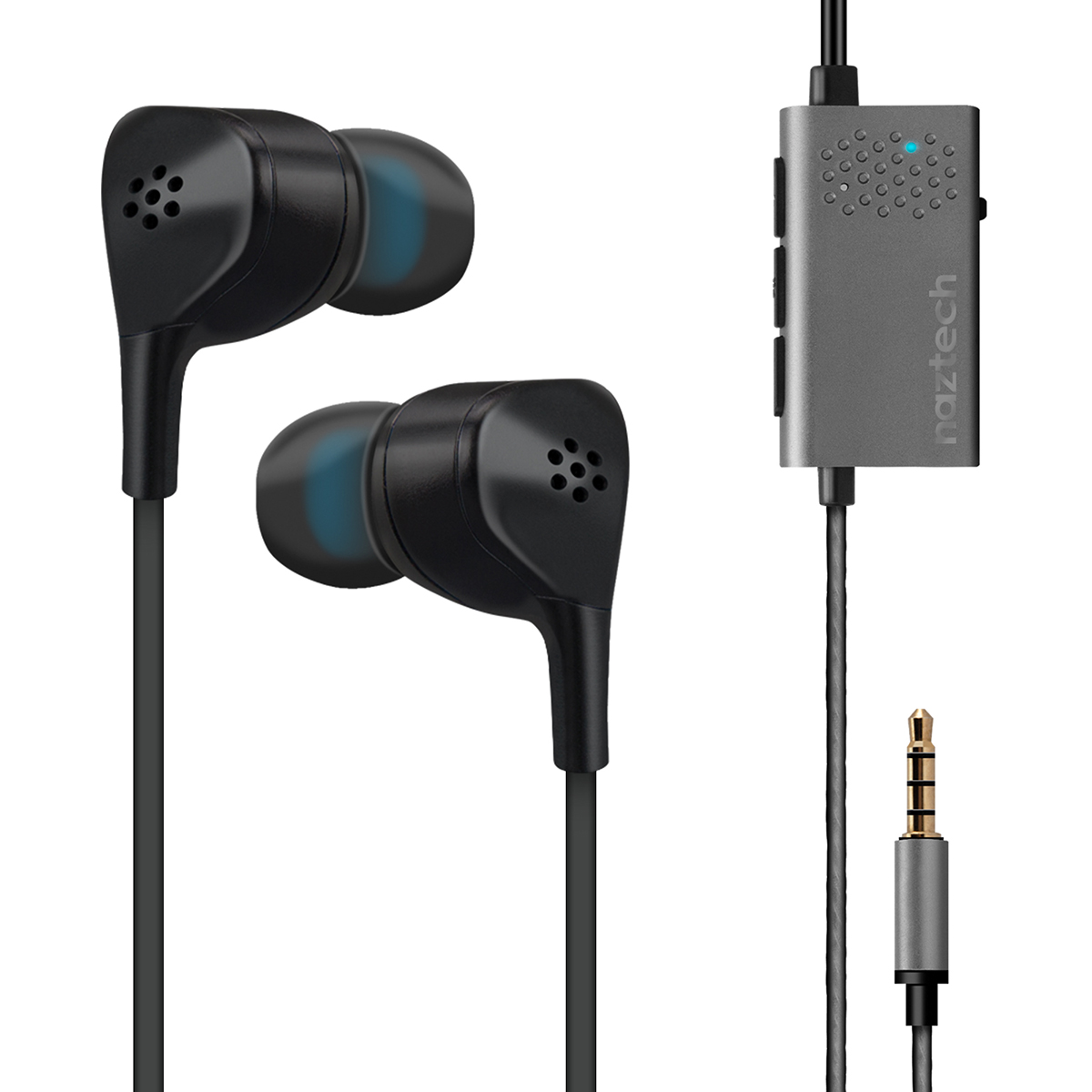 \
The earphones has identifying mark on it which is the Naztech logo on the noise canceling control box
The headphones come with (microusb to usb) to charge ; Instruction booklet ; ear-tips S/M/L; airline travel adapter ; and travel case
These headphones are stated  to have a high quality sound for your tablet, laptop, or phone while traveling I did notice it didn't have the best ANC as I'm used to with audio technica but it try to cancel out most of the background sound
The extended lithium-ion battery provides up to 8 hours of ANC playtime on a single charge. If you run out of battery, you can still listen to music while you recharge. It only takes about 2 hours to power up the ANC battery for your next listening session!  Keep your mobile device tucked away. The inline mic and remote let you navigate your playlist, take and make calls, and adjust volume levels directly from the earphones.
How Does Active Noise Cancellation Work?
ANC technology detects ambient noises and generates inverted sound waves to cancel it out, sending clean sound to the speakers. This mirrored "anti-noise" signal works best for steady, low-frequency sounds like airplane engines, ceiling fans, and humming machinery.
I used this product for a few weeks and I have to say that even though they weren't very powerful at canceling at all the background sound it still did a "O.K job"  I did find a few things I didn't like about these headphones the first is the cable I think a thicker cable for the earphones part the other part of the cable which is thicker I'm fine with and then maybe have a stronger ANC to cancel out very loud noises completely
So I would recommend these for going out on a plane or train so you can watch videos on YouTube or listen to some relaxing music or podcasts and there was "no sound leakage" from what I could gather from my review