If you want to get an easy-to-use infographics maker, no hesitation, try DesignCap. It has everything you need online, including the creation of infographics. It is the easiest way to get what we want if we have no idea of designs.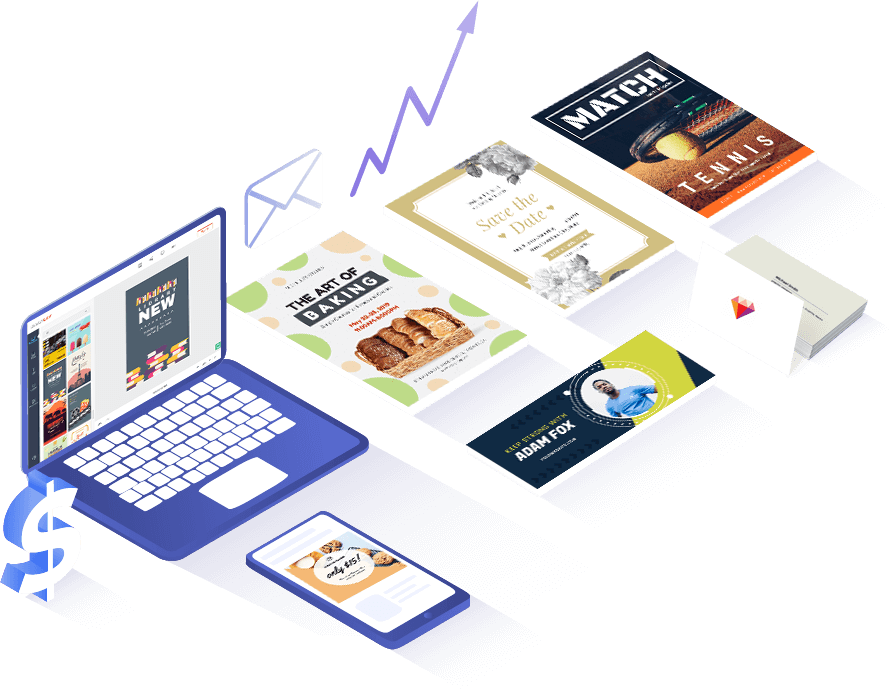 What is DesignCap?
DesignCap, a tool which can be used for many other topics like social media designs, marketing event like posters, flyers, etc., also allows users to create attractive infographics online. It is ideal for visual designs for social networks, for blogs, and for other types of websites, as well as for any type of marketing.
It offers a wide range of templates prepared to make quick and pro designs. Icons, photos, and graphics are collected in a large library. Just visit it to know everything that is available to us.
"Previously, users had to master advanced software themselves or look for a costly designer to produce professional visual content. DesignCap was founded on providing users with an easy-to-use graphic design platform. Packed with new charts and modules, DesignCap will allow both individual users and businesses to create great visuals cost effectively," Lin Xiao, founder and CEO of DesignCap.
What Does DesignCap offer?
It is clear that the graphics serve to reinforce all kinds of content. DesignCap offers a variety of chart types, including line, column, bar, pie and area charts. All of them can be filled in by inserting the values manually or by importing a spreadsheet with data from an XLS, XLSX, and CSV file that will be displayed automatically. Anyone can easily get what he or she wants. This tool can show all kinds of information clearly and precisely with a graphic image. We all know that a picture is worth a thousand words, and this can be achieved thanks to infographics.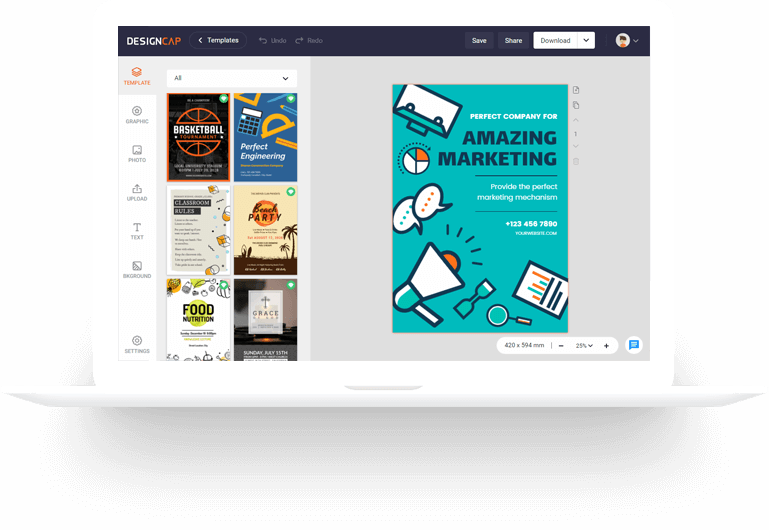 To work with this tool, you just have to choose a template, add all the information that is considered necessary and then use all or part of the editing elements offered to carry out what is intended.
Besides its creation elements, DesignCap offers a remarkable number of modules. For example, the Timelines module, which serves to show personal stories or those that correspond to a company. It is also possible to customize the contents, giving them a special touch.
The latest DesignCap includes a cloud-based mechanism that makes saving and sharing easily and efficiently. Users can generate a link to share only for private use, public view or public edition. This way, they can easily share their images to view or edit on different devices.
How to access DesignCap?
To use this tool, you must access DesignCap's website. You can register an account using an email address Or directly login using our Google or Facebook accounts before proceeding to a creation.